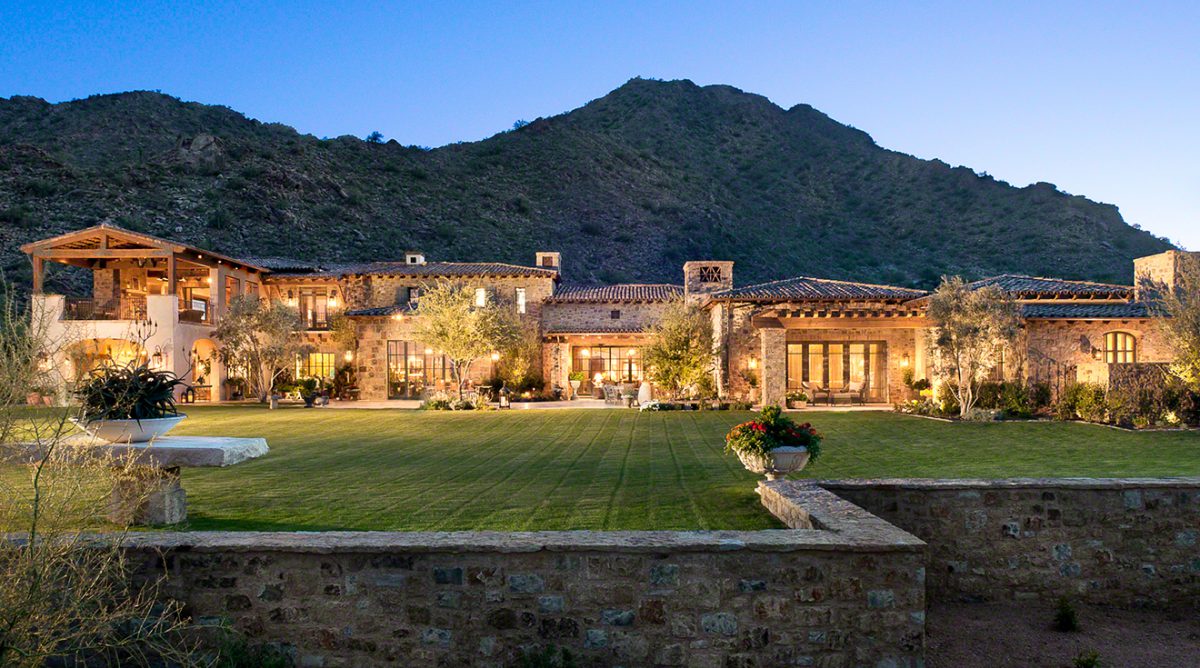 The most reliable way to build a productive team
It was the fall of 1979 when G. Meek Carpentry was in its infancy. We began by providing rough and finish carpentry for custom homes and large commercial retail spaces. During that season, I was a "driver" and pushed our crews beyond what was reasonable. In one month, I released from service more than thirty carpenters.
I will always hear my dad's words: "Jer, if you don't lighten up and learn to lead, I will not work for you — and I love you!" These were difficult words to hear, but I knew something needed to change for my business to grow… and it was me. That point of reflection began an essential new chapter in my leadership journey; I started to work just as hard on myself as I did on my business. We have come a long way during forty-four years in business, and there is one thing that has become clear:
Investing in people has been the most reliable way to build productive teams.
"The Great Resignation" has become quite the buzzword in our world. If you're like most business owners, you're tired of hearing about it, dealing with it, and paying for it. In my opinion, the label is too little too late. In 2021, the U.S. Bureau of Labor Statistics reported that over 47 million Americans voluntarily quit their jobs. According to the Department of Labor, this wave of resignations started in 2009 and has grown by ten percent each year. If you're looking at the numbers, this "great resignation" actually began 13 years ago.
Something else not grabbing headlines right now: did you know that in the last 13 years seven out of ten people regretted leaving their job? There are various reasons for this, but perhaps, their new destination was not as advertised and was not what they expected. Approximately 72% of people wish they would have kept their original role. So, what is the answer? While I know this is not a one-size-fits-all issue, I wanted to offer what has worked for my organization. Long before the term "great resignation" became a buzzword, we've focused on creating an environment where people want a future, not just a paycheck. Here are a few key ways we've made DSC a place where people want to work:
Project Distribution
In 2010, we began a project distribution plan where each project team received 20% of the project profit. Productivity went up, and every team member owned their projects.
Value Your Team By Valuing Their Home Team
We also started investing heavily in our teams by investing in their families. Annually, we take our team and their families for a weekend away. The locations vary between resorts in the Valley of the Sun and cool places in the mountains. Regardless of the location, the objective remains the same: show our team we value them and their team at home, which provides maximum results at home and work.
Don't Skimp On Benefits
Our benefits are in the top one percent of companies nationally. To remain competitive and authentic to our word that we care, we must go above and beyond the standard insurances, disability, HSA, dental, life, and 401k plans. DSC also pays for continuing education regardless if it is college or books. We also promote all-around wellness, by encouraging our team to enroll in Apple Fitness, Peloton Fitness, and SmartMoney by Dave Ramsey. We also began paying for our teams' Blinkist, Audible, and DashPass subscriptions during the pandemic.
Ask — Don't Assume
It's essential to know your people but don't assume you always know what they want. When you don't know what they'd say, ask. When you ask, people feel valued because their insight and input matter; most want to be part of the solution. One of my favorite questions ahead of our annual meeting is, "What would you do if you were President of DSC?" When the surveys are anonymous and team-focused, you will get authentic answers. When you ask, people feel valued because their insight and input matter; most want to be part of the solution.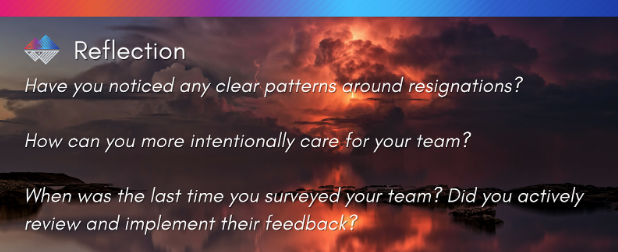 I'll repeat it: investing in people is the most reliable way to build productive teams.
At DSC, we intentionally grow our team by finding people who will climb the mountain with us. We select trustworthy people who want to grow continuously and develop themselves, acknowledge our team members, and let them know that we trust them and have their backs. I'm proud of the fantastic team we've assembled, and they keep getting better.
In addition to putting your primary focus on finding people that meet your immediate needs, anticipate growth and future vision. Perhaps you need to focus on becoming the organization where people want to be. Great things are ahead for you, your team members, and your organization when you do.
Seeking to live in His reflection,
Jerry